You are watching Avatar: The Last Airbender on Dubbed-Scene.com. Stream Avatar: The Last Airbender English Dubbed | Subbed online. Watch Avatar: The Last Airbender and other episodes in high quality streaming for FREE.
Avatar: The Last Airbender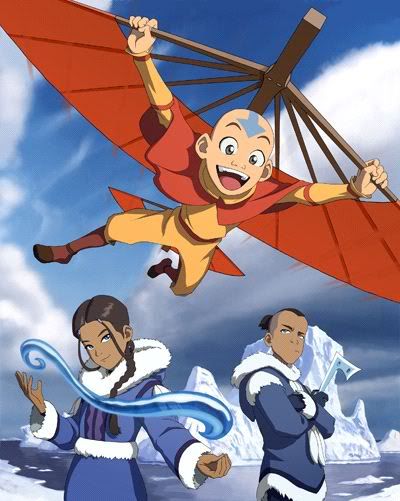 Series Information:

Title: Avatar: The Last Airbender

Genres: action,adventure,comedy, drama,fantasy,

Themes: cartoon series

Vintage: 2005

Status: completed

Summary:
Avatar: The Last Airbender takes place in a world home to humans, fantastic animals, and spirits. Human civilization is divided into four nations: the Water Tribe, the Earth Kingdom, the Fire Nation, and the Air Nomads. Each nation has a distinct society, wherein people known as Benders have the ability to manipulate the eponymous element of their nation using the physical motions of martial arts. The show's creators based each Bending style on an existing martial art, leading to clear visual and physical differences in the techniques used by waterbenders (T'ai chi ch'uan), Earthbenders (Hung Ga kung fu, for the most part), Firebenders (Northern Shaolin kung fu) and Airbenders (Baguazhang).
Watch episodes of Avatar: The Last Airbender:
| | |
| --- | --- |
| | Click here to join and Like us on Facebook ▪ Are you experiencing problems with this video? Please refresh the page. If this does not work please clear cache and refresh the page again. Still don't work? Some videos take about a minute or two to load. If they fail to load, you can refresh the video by pressing F5 or CTRL-R. ▪ We work hard to maintain this website so please NO inappropriate, racist, or hateful comments. Then click this link to state what the video is and the problem you are having with it. Problems With Video |